The only pour-on levamisole drench that has a nil-milk withholding period, Sureshot Gold is the ideal solution for rotational parasite resistance control programmes for both beef and dairy cattle.
Unlike other pour-on wormers containing levamisole, Sureshot Gold contains 25% more active ingredient, which adds to its resistance fighting credentials.
Active Constituent: 125 g/L Levamisole
Pack sizes:
Recycle containers via drumMUSTER Program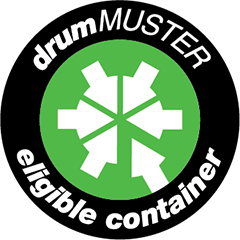 Dosing & Administration:
DOSE RATE: 5 mL per 50 kg.
ANIMAL WEIGHT (kg)
DOSE (mL)
50
5
100
10
150
15
200
20
250
25
300
30
350
35
400
40
450
45
500
50
550
55
600
60
650
65
Cattle in excess of 650 kg should be dosed at 5 mL per 50 kg. Concurrent use with other pour-on products requires a separate application site on the backline.
Critical Comments
Apply evenly along the backline using the special applicator. It is recommended that a broad stripe application about 75mm wide be used.
DO NOT use oral drenching guns or other applicators.
NOTE: The live-weight should be estimated carefully so that the dose can be calculated accordingly.
A few representative animals should be weighed or a weight band used.