Pastoral Ag Eprinolab Pour-On for Beef and Diary Cattle is for the treatment and control of internal and external parasites of beef and dairy cattle and internal parasites of deer.
Containing Eprinomectin, a highly potent endectocide, Pastoral Ag Eprinolab has the flexibility of Nil meat and Nil milk withholding periods while providing broad-spectrum control of internal and external parasites.
Eprinolab provides persistent activity against many of the species of cattle gastro intestinal parasites that affect the health and performance of your herd (see label for complete list).
Active Constituent: 5 mg/mL Eprinomectin
Available in the following sizes: 5L, 20L
Applicator: Young stock: Pastoral Ag 30ml Variable Applicator – Pour-On Nozzle
Stock over 300kg: 65ml Pour-On Applicator
Withholding Periods:
Meat: 0 days
Milk: 0 days.
ESI: 0 days.
Storage: Store below 30°C (room temperature). Protect from light.
Recycle containers via drumMUSTER Program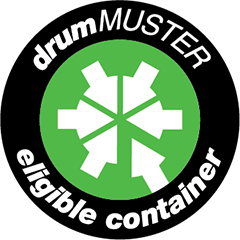 Dosing & Administration
Dose 1 mL per 10 kg liveweight. For external use only.
This product is formulated only for pour-on application to cattle and deer; do not use in other species. The formulation should be applied along the topline in a narrow strip extending from the withers to the tailhead.
The following table may be used as a guide.
| Weight (kg) | Dose (mL) |
| --- | --- |
| Up to 50 | 5 mL |
| 51-75 | 7.5 mL |
| 76-100 | 10 mL |
| 101-125 | 12.5 mL |
| 126-150 | 15 mL |
| 151-175 | 17.5 mL |
| 176-200 | 20 mL |
| 201-250 | 25 mL |
| 251-300 | 30 mL |
| 301-350 | 35 mL |
| 351-400 | 40 mL |
| 401-450 | 45 mL |
| 451-500 | 50 mL |
| 501-550 | 55 mL |
| 551-600 | 60 mL |
| 601-650 | 65 mL |