Pastoral Ag Iverlab LV is an ivermectin based pour-on with a convenient 1ml/20kg dose rate. Will treat ivermectin strains of major internal and external parasite of cattle including gastrointestinal
roundworms, lungworm, sucking and biting lice, mites, cattle tick and buffalo fly.
Active Constituent: 10 g/L Ivermectin
Available in the following sizes: 2.5L, 10L
Applicator: Pastoral Ag 30ml Variable Applicator – Pour-On Nozzle
Withholding Periods:
Meat: DO NOT USE less than 42 days before slaughter for human consumption.
Milk: 0 days.
ESI: DO NOT USE less than 42 days before slaughter for export.
Storage: Store below 30°C (room temperature).
Recycle containers via drumMUSTER Program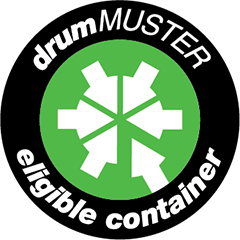 Dosing & Administration
The recommended dose rate for PASTORAL AG Iverlab LV is 1 mL/20 kg body weight. Apply along the topline of the animal.
Heavier animals (for example, mature bulls) should receive an additional 5 mL for each 50 kg over 650 kg.
Treatment should not be repeated in less than 42 days.
| Live weight (kg) | Dose (mL) | This pack treats (head) |
| --- | --- | --- |
| 51 – 100 | 5.0 | 500 |
| 101 – 150 | 7.5 | 333 |
| 151 – 200 | 10.0 | 250 |
| 201 – 250 | 12.5 | 200 |
| 251 – 300 | 15.0 | 166 |
| 301 – 350 | 17.5 | 142 |
| 351 – 400 | 20.0 | 125 |
| 401 – 450 | 22.5 | 111 |
| 451 – 50 | 25.0 | 100 |
| 501 – 550 | 27.5 | 90 |
| 551 – 600 | 30.0 | 83 |
| 601 – 650 | 32.5 | 76 |
| Live weight (kg) | Dose (mL) | This pack treats (head) |
| --- | --- | --- |
| 51 – 100 | 5.0 | 2000 |
| 101 – 150 | 7.5 | 1333 |
| 151 – 200 | 10.0 | 1000 |
| 201 – 250 | 12.5 | 800 |
| 251 – 300 | 15.0 | 666 |
| 301 – 350 | 17.5 | 571 |
| 351 – 400 | 20.0 | 500 |
| 401 – 450 | 22.5 | 444 |
| 451 – 50 | 25.0 | 400 |
| 501 – 550 | 27.5 | 363 |
| 551 – 600 | 30.0 | 333 |
| 601 – 650 | 32.5 | 307 |