Previously marketed as Imidacloprid Pour-On Lice Treatment for Sheep.
For the control of susceptible body lice Bovicola ovis on shorn sheep up to 7 days off shears and unshorn lambs up to 2 months of age. This product can be expected to protect sheep against re-infestation with lice for 4 weeks after treatment when applied within 24 hours of shearing.
Active Constituent: 35 g/L Imidacloprid
Available in the following sizes: 20L
Applicator: Pastoral Ag 30ml Variable Applicator – T Bar Nozzle (sold separately).
Withholding Periods:
Meat: 21 days.
ESI: 63 days
Milk: Do not use in ewes which are producing or may in the future produce milk for human consumption or processing.
Wool: Do not use less than 6 months before shearing or fibre collection.
Storage: Store below 30°C (room temperature). Store in original container, tightly closed in a safe place.
Recycle containers via drumMUSTER Program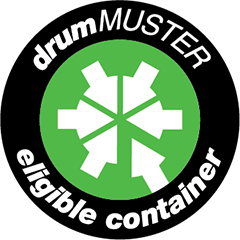 Dosing & Administration
This product can be used on all adult sheep up to 7 days off-shears and on unshorn lambs up to 2 months of age. Apply the entire dose to sheep under 30kg as a single broadband stripe from poll to tail butt.
For sheep over 30kg, apply half the dose as a broadband stripe either side of the midline from the mid neck to the butt of the tail. The stripes should be no further than 10cm apart refer to the diagrams below.
A representative sample of animals should be weighed before treatment. Dose the mob to the heaviest animal by liveweight in each group (ewes, wethers, rams, lambs).
DO NOT underdose.
Where there is a large variation in size within the group (e.g. lambs), dose rate should be based on the label directions for each weight range.
Drafting into two or more lines may be appropriate, to avoid excessive overdosing.
Apply in the pattern outlined
| Bodyweight | Dose (mL) |
| --- | --- |
| Below 6 kg | 8 |
| 6.0-8.0 | 12 |
| 8.1-10.0 | 15 |
| 10.1-12.5 | 20 |
| 12.6-15 | 25 |
| 15.1-20 | 30 |
| 20.1-30 | 40 |
Apply in the pattern outlined
| Bodyweight | Dose (mL) |
| --- | --- |
| 30.1-55 | 60 |
| 55.1-80 | 80 |
| 80.1-100 | 90 |
| Add 10ml for each 10 kg above 100 kg. | |