The combined power of abamectin and levamisole in a pour-on formulation provide control over parasites resistant to mectins or BZs, as well as slowing the onset of parasite resistance on the property. Sureshot Duo is a convenient low dose 1ml/20kg pour-on formulation that not only controls internal parasites, will also control ecto parasites such as lice, buffalo fly and cattle tick.
Active Constituent: 10mg/ml Abamectin, 200mg/ml Levamisole
Available in the following sizes: 1L, 2.5L & 5L
Applicator: 30mL Variable Applicator – Pour-On Nozzle
Recycle containers via drumMUSTER Program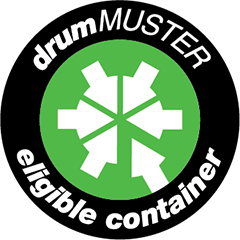 Dosing & Administration
SURESHOT DUO POUR-ON dose rate is 1 mL/20 kg body weight (0.5 mg/kg abamectin and 10 mg/kg levamisole). Apply along the backline of the animal, using the SURESHOT DUO POUR-ON applicator, in a strip starting between the shoulder blades. This product is not to be given orally or injected. Only use the pour-on applicator supplied for use with SURESHOT DUO POUR-ON. SURESHOT DUO POUR-ON is not compatible with other guns. After use, rinse gun with warm soapy water.
| Liveweight (kg) | Dose Volume (mL) |
| --- | --- |
| 51 -100 | 5.0 |
| 101 – 150 | 7.5 |
| 151 – 200 | 10 |
| 201 – 250 | 12.5 |
| 251 – 300 | 15.0 |
| 301 – 350 | 17.5 |
| 351 – 400 | 20.0 |
| 401 – 450 | 22.5 |
| 451 – 500 | 25.0 |
| 501 – 550 | 27.5 |
| 551 – 600 | 30.0 |
| 601 – 650 | 32.5 |